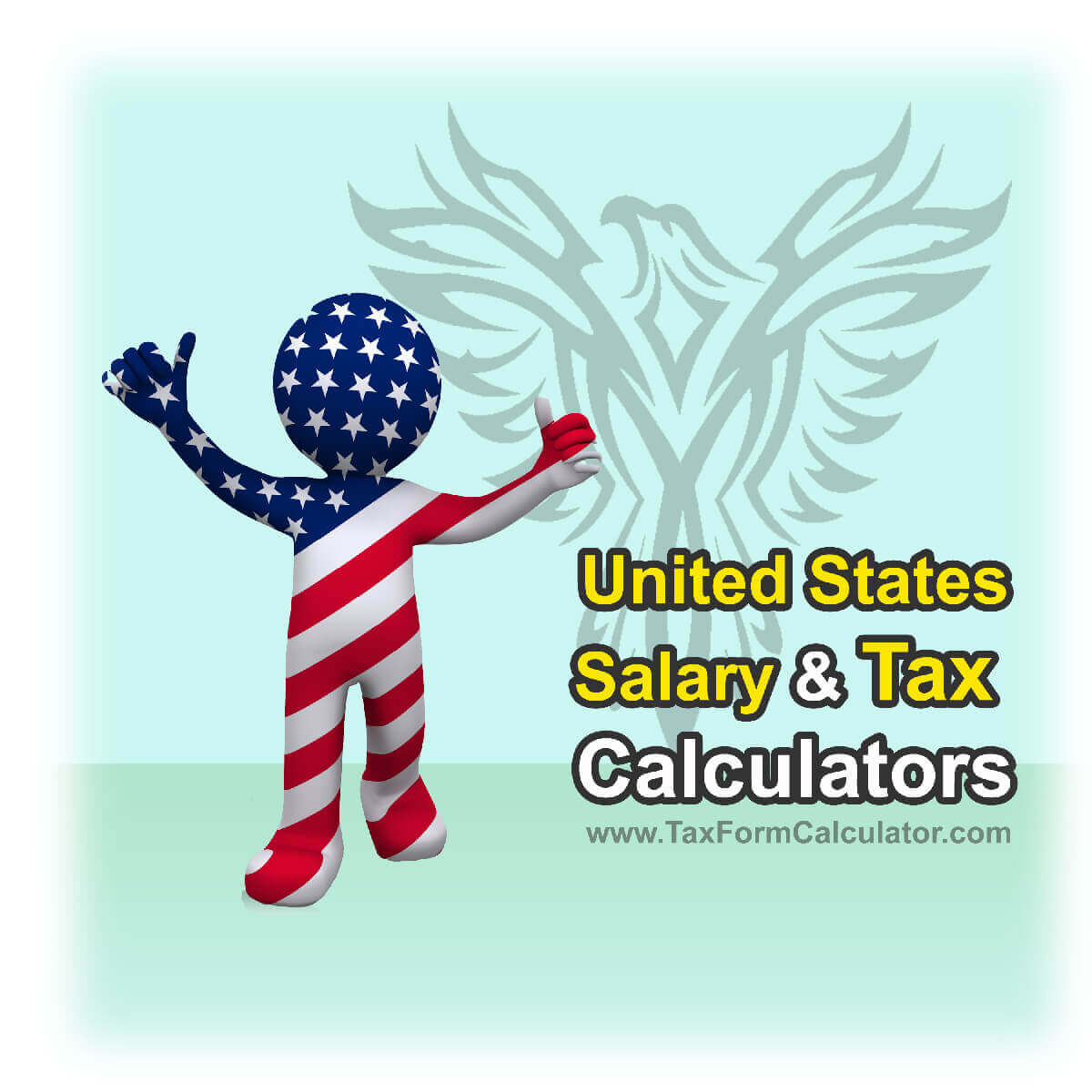 Advanced Tax Calculator Guide
The advanced features of the Tax Form Calculator provide more control of expense deductions and tax credits, allowing you to produce an estimation of your annual tax return so you can manage your tax withholdings.
Enter your Yearly income.
Check the box - Advanced Federal Tax Calculator
Enter specific Income and Expense amounts
Choose Standard or Itimized Tax Return Calculation
Confirm Number of Dependants
Confirm Number of Children you claim Tax Credits for
Enter Tax Withholdings for Tax Rebate Calculation
Select other relevant tax factors (Age related tax allowances, head of household tax allowance, tax-deferred retirement plan, cafeteria etc)
Click Calculate to see your tax, medicare and take home breakdown - Federal Tax made Simple
State Tax Form Calculators
Select one of the specific state tax calculators from the list below to calculate state specific tax and salary after tax estimates based on specific states.
How to estimate your tax return
You can quickly estimate your tax return by following the steps in the Simplified Tax Return Calculation below, alternatively use the advanced features for more specific tax calculations (instructions available below the calculator)
Yearly Tax Calculator
You may prefer to use the State Tax calculator which is updated to include the State tax tables and rates for 2020-2021 tax year.
2020/2021 Tax Refund Calculator
Calculate your total tax due using the tax calculator (updated to include the 2020/2021 tax brackets). Deduct the amount of tax paid from the tax calculation to provide an illustration of your 2020/2021 tax refund.
Tax Illustrations
Looking for a quick snapshot tax illustration and example of how to calculate your tax return? Go to our Salary Tax Illustrations and select an annual salary assessment for an instant tax illustration with tax breakdown and Medicare example.
Updates to the 2020/2021 Tax Calculator
The following updates have been applied to the Tax calculator:
Selectable Tax year.
Tax calculations allow for Tax-Deferred Retirement Plan.
Tax calculations allow for Cafeteria or other Pre-Tax Plans.
Specify total income or select advanced for detailed income breakdown, ideal for pensioners and those receiving Social Security Benefits who want to calculate Form 1040 lines 20a and 20b
Specify total expenses or select advanced for detailed expenses breakdown, ideal for pensioners and those receiving Social Security Benefits who want to calculate Form 1040 lines 20a and 20b
Selectable Tax year.
Updated to include 2020/2021 Federal tax rates.
Updated to apply Medicare and Social Security deductions as Pre-Federal Tax calculation Thank you Justin Duel.
Calculate Child Tax Credit Refunds.
Apply Local Tax rate deductions.
Apply Earned Income Tax Credits (Currently works with Child Tax Credits only, further suggestions welcome).
Personal Exemptions Phaseout added.
Note: Deaf, Blind or Disabled and Qualified Disabled Veterans are currently active for Michigan only.
This federal tax calculator is as good as the feedback, your support, requests and bug catches help to improve the accuracy of the tax calculator for all.
This tax calculator aims to balance ease of use with transparency of tax calculation but is provided for illustration only. Remember that you should always seek professional advice and audit your tax return