Tax and Finance Calculators for your website
After receiving numerous requests to put our tax calculators on individual and company websites we have developed a solution that is free, fast and very simple to work with.
Adding a calculator to your website takes seconds and has been designed to allow integration by those who have little knowledge of code.
We have provided two separate solutions that will allow you to insert the suite of tax and Finance Calculators directly into your website.
Embed the calculators (See example 1 further down this page): This code allows you to put the suite of calculators directly within your webpage adjacent specific relevant content. This could be a mortgage article, information about federal and/or state tax returns etc. the aim being to allow your users to produce their own calculations in support of your content / discussion. The result is an improved user experience and increased use / time spent on your website.
Pop up calculators (Click here to see an example of our awesome Tax and Finance Calculators)
Conditions of use
You are welcome to embed the suite of calculators on as many of your website / webpages as you like as long as you stick to these rules.
You may not alter the code in any shape or form
You must not remove the links to the full calculator. This detracts from the user experience and prevents us getting the occasional visitor from you. Like you, we depend on visitors to do what we do, play fairly!
You may not pass the code on in the pretext that it is your or any other persons work. When discussing with third parties, the calculators must be attributed to us.
You may not sell the script on its own or as part of a website without our prior permission.
If you would like to do any of the above, contact us. We are happy to provide brand free, link free customisations of these and our other tax and finance calculators for a small fee.
Example 1: Embedded Calculators
When you embed the Tax and Finance Calculators into your website, they will appear as shown below.
How to add the Tax and Finance Calculators to your website
Please follow the instructions below to add the calculators to your website or blog.
Instructions for adding the calculators
Select the calculator that you would like to appear as default when the link is clicked or when users view the embedded calculators.
Select and Copy the snippet of code and Paste it where you want the link/calculators to appear to appear.
Save an publish your web page.
That's it!. If you have any difficulties, leave us a message below.
Calculators for your website: Get the code
Grab the code that suits your preference. If you experience any difficulties or simply want to leave some feedback, lease us a message below. If you found this tool useful, please share with your friends, colleagues and family.
Code for the link which displays the calculators in a pop-up menu when clicked so the users of your site can complete their own calculations whilst they review your site content.
Code for the link which embeds the calculators into your website or blog so users can complete their own calculations in support of a finace of tax example that you are explaining or discussing..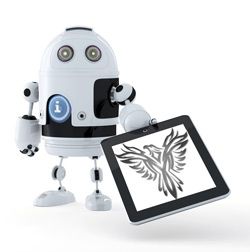 Follow us on Facebook to be informed of the latest updates to the US Tax Form Calculator and our popular Tax and Finance Calculators.